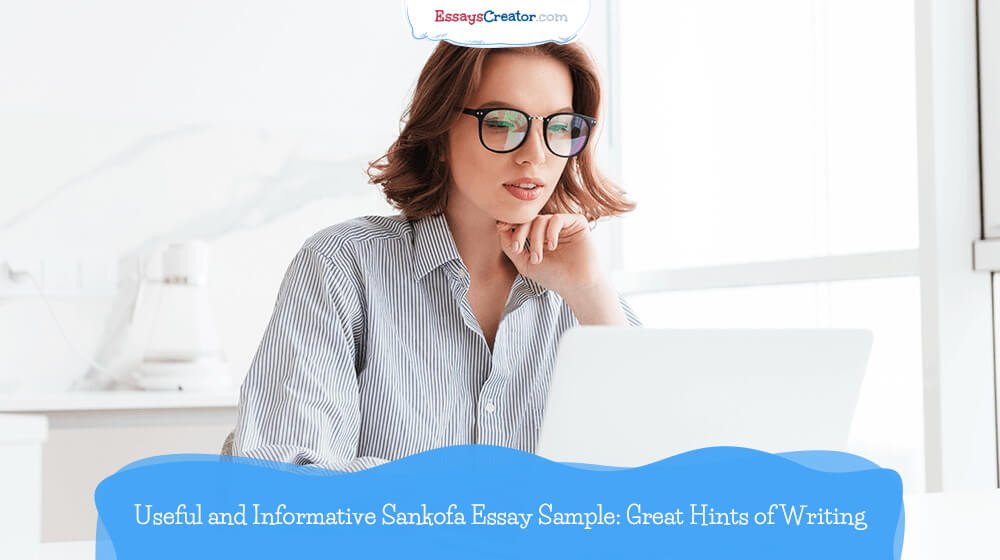 Useful and Informative Sankofa Essay Sample: Great Hints of Writing
Meaning of the Word
The word "Sankofa" is of African origin. It is translated in the following way: "it is not forbidden to go back and take what you have left". This word comes from such words as San – return, ko – go, and fa – go for.
Significance of Sankofa Bird
The Sankofa bird is a specific symbol that illustrates the importance of honoring the past, as it is known that there is no future without the past. Thus, we should not forget where we came from and the lessons taught by our ancestors. Only in such a case, we will be able to achieve something meaningful in the future. If we have lost or forgotten something from our past, it is necessary to evoke our memories.
The mentioned symbol, the Sankofa bird, is considered a mythical bird with an egg in its beak that flies onward but looks backward. In this way, it symbolizes the future. It becomes clear that one should know their past to be successful in the future.
The Roots
During the period of the European and African slave trade, the majority of slaves were mainly brought from Ghana, Senegal, Nigeria, and other African countries. Those slaves were taken to North America. The slaves from these countries were recognized as Akan – an ethnic group that made the so-called the Ivory Coast.
Sankofa Movie Analysis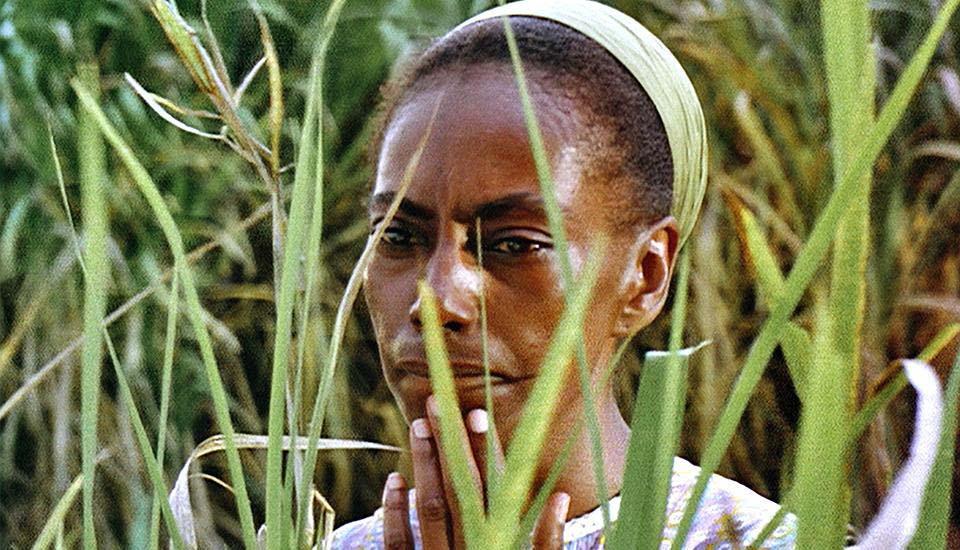 The film was shot in 1993 by Haile Gerima. It depicts the horrible nightmare Mona and other Sankofa characters have faced during the period of the African Holocaust. Though the Sankofa movie describes the past, the filmmaker is sure this film may have a significant impact on people living in the modern world. By the way, if you need to write a Sankofa movie summary, turn to us and we will help you handle the assignment.
The Sankofa movie starts with a drum beat. One can also hear the voice imitating the spirit of those who died in Brazil, Alabama, Jamaica, etc. The final opening scene shows viewers a bronze bird looking behind itself. The drum rhythm is made by an African man called Sankofa shrouded in ash. He is convinced that the drum patterns he plays help the spirits of dead Africans come back home.
After that, the scene takes place at the beach where Mona wearing a not very beautiful wig appears for the first time. She is a model posing for a fashion shoot. Suddenly, the drumbeat appears again. Now, Sankofa is wearing a long loose gown. He faces the model and her photographer and begins criticizing them. The Americans do not understand him as he is speaking African. Due to the inability to understand each other, Mona sends the man away in her mind and ridicules him. Note that you can order a properly created Sankofa movie review or Sankofa essay at EssaysCreator.com anytime.
Photographer and Mona now wearing modest clothes continue their shooting on the constructions reminded of the castle. There are many tourists around who are listening to their English-speaking guide telling them about the drummer. The scene takes place in Ghana. The said construction is indeed a slave fortress aka the Cape Coast Castle. This is the very place where the African slaves were delivered to and divided into groups before being transferred to Europe and America. If you find it hard to compose a detailed Sankofa summary or Sankofa essay, reach us without hesitation. We will help you complete your assignment successfully.
The drummer faces the mentioned Sankofa characters, i.e. Mona and her photographer, again and blames them for dishonoring the solemn place. He states that the fortress was the very place where the white humbled the Africans. It means that the photographer cannot be there. Then, he turns to Mona and says that she has forgotten her roots, thus she needs to go back to her native home. Suddenly, the drummer was interrupted by a group of soldiers whose aim is to look after the fortress as it is considered an important tourist spot.
It seems that one of the Sankofa characters, i.e. Mona, does not feel good about being at the beach, so she decides to join the tourists. Their guide is describing some historical background to the events taking place in the fortress. Mona, who has fallen behind, hears how the door behind her banged. Suddenly she finds herself in a dark room. When the light comes on, Mona sees a group of silent and chained Africans. Mona begins crying in horror and tries to open the door. However, when the door opened, she saw furious men who grabbed her and began pulling her to the fire. Mona starts screaming that she is American. Do not miss any important detail when writing the Sankofa movie essay or Sankofa movie summary, as your work may be incomplete. If any problems arise, use our services.
After Mona's clothes have been torn, using hot iron she was marked as a slave. Later, she has been transferred through time and now she is our new narrator called Shola. Mona is leading the life of one of her ancestors who was enslaved. Mona's transformation turns the movie into a story about true love and integrity that help slaves survive and oppose the terrible regime.
Dialogues between the Sankofa Characters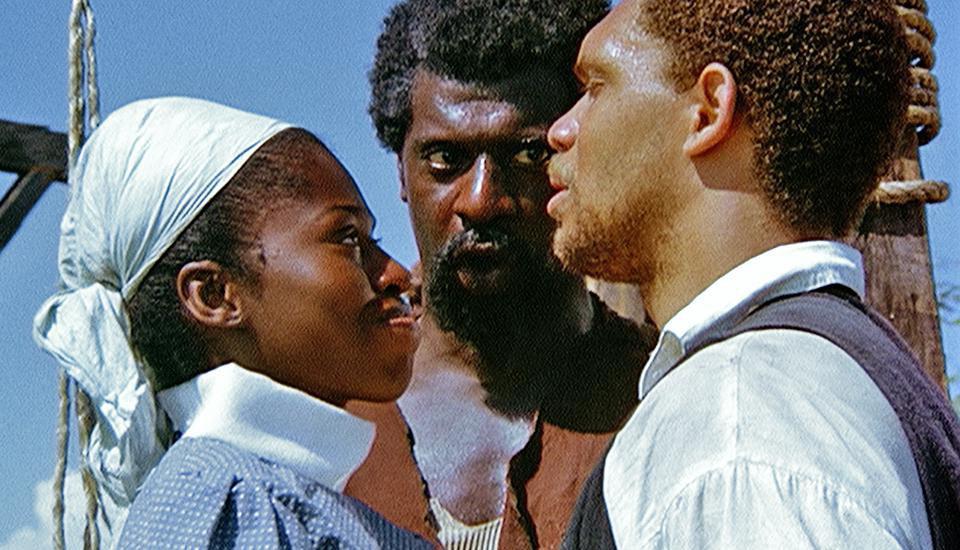 "What Is the Heaven for the White, Is the Hell for the Black"
The calypso tune is quite suitable for debating the issue of religion in the discussed film, as both Minister Farrakhan and Gerime have a common opinion about Black Nationalism. One more reason why it fits the movie is that it defines an advanced version of Christianity as a means of controlling the most naive slaves, as shown in the Sankofa film.
When producing a Sankofa movie review, it is essential to discuss the question of religion. To create a good Sankofa summary, you should know that the character who discloses the essence of Christianity is Joe, Nunu's son. Though his mother was well aware of African traditions and religion, Joe denied everything connected with Africa and, therefore, denied his mother. Joe thought he was a true Christian and decided to turn to Father Raphael to get support. The latter told him to pray a lot and to avoid his mother. Joe follows Father's advice and tries to separate himself from his mother and other slaves.
When backing off from African customs and coming closer to Christianity, Joe feels that he is losing his "self". By watching the film or reading a Sankofa movie review made by some critics, it becomes clear that the one who follows Christianity cannot honor African traditions. Joe has to abandon his mother and anything that relates to African customs to satisfy Father Raphael. However, even after such sacrifice, it is obvious that Joe will remain a common slave for all priests. Do you find composing a Sankofa summary or Sankofa movie essay tricky? Let us provide you with valuable writing assistance!
When producing a Sankofa movie essay, you need to mention that some of the Sankofa characters were in charge of other slaves. They were walking between the rows checking whether all the salves were working appropriately. They often beat other slaves so that those were moved faster.
The slave in charge of others had better living conditions and food. Additionally, such a supervisor did not have to work as much as other slaves (remember to provide this data in your Sankofa essay). Nevertheless, the price for such benefits was exorbitant namely the suffering of other slaves.
By shooting this movie, Gerima wants to draw people's attention to the problems African Americans face at present. The filmmaker compares today's America with the same plantation. He states that modern society is divided into different social groups. The slaves, overseers, and owners of lands and plantations have transformed into new forms. It is of immense importance to include this information in your Sankofa movie review, as readers should know the purpose of making such a film.
Connection between the Past and the Present
The fact that the movie received fair criticism in 1993 signifies that it holds a strong position among the films highlighting such an issue as slavery. Today, it is considered essential to include the discussed movie in the educational program. Starting from the time it has been shot, it awakened the interest of a large number of people. There are many different viewpoints on this movie both positive and negative. It is still argued whether Gerima's masterpiece can give precise answers to current questions concerning slaves.
When working on the Sankofa summary, you should state the following:
The movie shot by Gerima illustrates the story of an African-American model Mona who was transported through time to the past to have a better understanding of such problems as "slavery". By describing the events that happened to Mona, the film director wants to examine the phenomenon called "Sankofa". In addition, he shows the way the film heroes followed the concepts introduced by the drummer. By watching the film, it can be noticed that Mona admires the African holy man. In such a way, Gerima shows the alterations that should be made by African Americans in order not to forget their roots.
Such critics as Caryn James and Noah Berlatsky considered Mona's metamorphosis a strong trick that was presented effectively. At first, she was portrayed as a supermodel wearing modern clothes. In this way, Gerima aims to show that she has completely forgotten about her past. Berlatsky, in his Sankofa movie summary, states that the fact that Mona is afraid of her past becomes clear when she goes to the castle after her beach shoot. In addition, Berlatsky claims that Mona strongly rejects her past and her roots by shouting that she is not African but American when being transported to the past. When the movie ends, viewers can see a significant change: Mona ignores the white photographer talking to her and is coming closer to the drummer listening to his drumming. In this way, the film director shows that Mona has transformed fundamentally (Berlatsky 2). The purpose of demonstrating such a modification is to make African-American people realize it is not worth forgetting their past and their ancestors. Mona's change demonstrates that it is impossible to live happily being completely ignorant about one's past.
The filmmaker and writer Nijla Mumin also shows full approval for the film in her Sankofa summary. According to Mumin, there were not any white men in the movie who saved all slaves as is usually shown in other films about slavery. It is a common thing for the majority of movies highlighting the issue of slavery to demonstrate how kind people from a non-slave group save slaves from bondage. She says that Gerima does not portray slaves as helpless victims only. He shows how they try to resist the terrible regime and conditions, what feelings they have, and what difficulties they face on their way to realizing their "self".
The movie shot by Gerima shows that all of us are closely connected with slavery. Though the filmmaker is concentrated on mainly examining African slavery, the journey of Mona symbolically relates to each of us. Unfortunately, slavery has been present around the globe in different historical times. It means that all of us have related to it in that or another way. We can be either slave owners or the ancestors of slaves. We can be also either possible victims or criminals of present-day slavery. This movie shows that only by being in the role of slaves, we can realize that we will not manage to build a happy future if we forget our past.
If you are required to produce a solid Sankofa essay demonstrating your deep knowledge of the subject but do not know how to do it, welcome us. Our experienced staff will help you create a compelling and insightful paper.