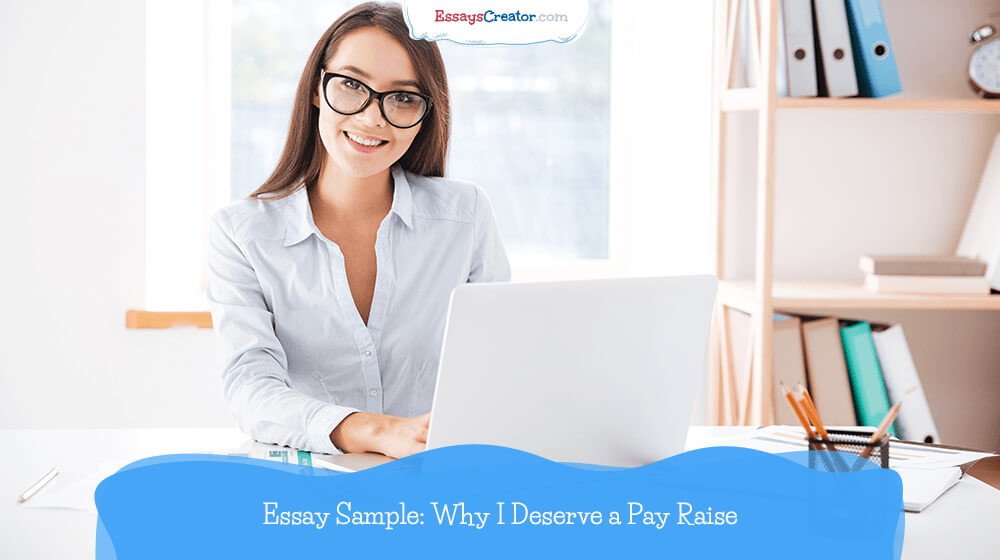 After my long and unbelievable work in the organization that gave me a lot of experience, I have decided to negotiate with my boss about a pay raise recognizing that I deserve it now. I can say without exaggeration that I am a qualified employee that dedicated more than five years to serving our reputable company. Unfortunately, the level of my wages does not reflect the value I continue to deliver. Therefore, I am going to ask you, my respectable boss, for raising wage providing solid arguments that support my position.
During the last five years, I have taken on additional work trying to help my colleagues. First, you, as my chief, often ask me to assist other nurses with their assigned tasks. Due to overloads, they cannot always perform all their duties in a timely manner. Nurses are involved in multiple tasks under frequent interruptions and cognitive load, and they may face various challenges. In order to respond to these issues, I am always ready to accomplish all the duties that may go beyond my job role. Second, I usually give guidance on how to perform certain tasks that go above my role, such as transferring residents from their bed to their wheelchair, assisting with showers, and helping patients eat better.
The medical specialists spend a substantial amount of time working long shifts, communicating patient handoffs, and assisting in every situation when someone needs their help. We need to work together as a united nursing staff assisting each other if needed.
Therefore, you know that I am always at your disposal and you can count on me at any moment. I consider my performance as above-average and understand that in order to become a super professional, highly qualified nurse, I have to work a lot and gain proper experience. My values, gained experience and vast contributions to our professional team and the company's outcomes justify a pay raise. Moreover, I have demonstrated my commitment through taking extra tasks, employing my research and communication skills, assisting my colleagues and patients, who need me.
I go above and beyond to ensure my residents are taken care of. If my patients need something, from ice cream to a couple of extra pillows, I make sure they have them in the shortest possible time. Though it is not a part of my job role, I take the time to sit with my patients, satisfy their needs, even if it is on my lunch break or other break times, when they have a rough day. Moreover, my patients' families are always grateful to me since they can sleep peacefully at night knowing that there is a great specialist, who takes care of their loved ones and tries to go beyond own job role.
I also think that I deserve a raise because I devoted long years to strengthening high efficiency of our company and demonstrated patience, respect, and great zeal. While working in our organization led by such a great medical specialist, I have achieved high targets regularly completing multiple tasks, including managing intravenous lines, communicating with physicians as well as clients, administering medications, observing patients' conditions, maintaining records. I try to perform them in the shortest terms, thus improving my qualifications. Since I am a loyal and accommodating person in our prosperous and skillful team, I will appreciate if you reconsider my salary increment in the near future.
It is also a great pleasure to contribute to the main mission of our successful and esteemed organization and perform assigned tasks that sometimes go beyond my job role. I am grateful for giving me a chance to rise through the ranks increasing my contributions. I am committed to meeting the needs of all the healthcare consumers, who seek to get professional assistance in our facility. I consider my performance as impeccable since I am a responsible employee, who compulsively works hard and long hours in the prosperous team of nurses that helps me develop my skills when providing direct or indirect patient care as well as non-nursing tasks. Moreover, I would like to remind that I devote a lot of my personal time to ensuring that there is enough staff to keep the organization running smoothly.
As an ethical decision-maker, I effectively interact with and provide effective, patient-centered and safe care to all the patients, their families and communities, which applied to our facility for professional medical assistance. As a devoted employee, I influence behavior of groups and individuals to facilitate the achievement of common goals. As a nurse, I am also dedicated to mitigating risks of errors and harms to providers and patients. I have accomplished these objectives through the system effectiveness and competent individual performance. Therefore, I think that today is the perfect time to ask for a pay raise. Despite the fact that multiple inefficiencies and serious challenges may plague the nursing work process, I have learned how to respond to them immediately. Therefore, I have never disappointed and let down my colleagues, whose cooperation I always treasure.
I deserve a raise in salary since I always demonstrate a great insight into changes, necessities, and objectives that should be realized. I am still contributing to the growth and progress of our organization. I hope that all the arguments that I mentioned will persuade you, and you will make a right choice since I deserve it. It is a great pleasure to work with you serving our reputable organization. I hope to hear a positive response from you. Thank you very much for your consideration.
---
If you need help with writing, you are free to contact our specialists!
We are available 24/7!
Free Extras:
FREE

revision (within 2 days)

FREE

title page

FREE

bibliography

FREE

outline (on request)

FREE

e-mail delivery

FREE

formating
We Guarantee:
Quality research and writing

24/7/365

Live support

MA, BA,

and

PhD

degree writers

100%

Confidentiality
No hidden charges
Never resold works

100%

Authenticity
Paper Format:
12 pt. Times New Roman
Double-spaced/Single-spaced papers

MA, BA,

and

PhD

degree writers
1 inch margins
Any citation style
Up-to-date sources only
Fully referenced papers