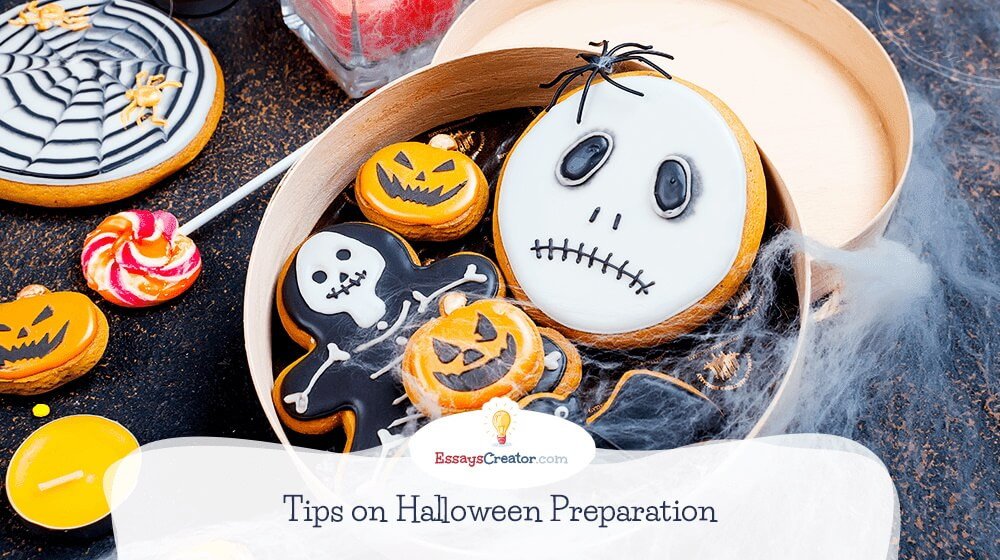 Halloween Preparation Guide
Do you think hard about how to prepare for Halloween? There are three things you need to see in order to celebrate this holiday as great as possible:
1. Costume
Whether you are planning on going to a Halloween party or not, don't miss the chance to have some fun wearing a cool costume. Many people look forward to Halloween exactly because of the opportunity to become someone else at least for one night: a superhero, an alluring witch, a brave firefighter, a Hollywood star, and so on. When you know who or what you want to dress up like, you need either to buy a costume at a store or to make it with your own hands. Both options have pros and cons. Buying a costume will save your time but cost you a pretty big sum of money. In its turn, a handmade costume might not look as cool as a store-bought, but it will both save your money and let you show people how creative you can be.
2. Decorations
It is difficult to imagine Halloween celebration without the symbols of this holiday: skeletons, witches, black cats, spiders, bats, and many more. If you are a big Halloween fan, feel free to decorate every room, every corner of your place. Cobweb hanging from the ceiling and fake body parts, like fingers or eyes, placed in transparent vases will create a spooky and mysterious atmosphere. If you're not so obsessed with Halloween but still want to show people your festive mood, you can decorate only your front doors. It's up to you whether to buy decorations or make your own. The latter option can be more fun though, especially if you make decorations together with your friends or family.
3. Pumpkin
A carved pumpkin is probably the most outstanding attribute of Halloween. It belongs to other types of Halloween decorations but it's so important that it deserves a separate paragraph. If you want to carve a pumpkin yourself, go to a local market or a store and buy the one you like the most. Then, google some tutorials on how to carve a pumpkin or just go with a traditional grinning face. In case you want to surprise your guests with something a bit more extraordinary and you are ready to spend some extra money, you can order a pumpkin from a local artist. Imagine how cool it would be to have a Halloween pumpkin that looks like your favorite movie character or some odious public figure! The third option is to buy a fake pumpkin, which you can reuse every Halloween. You can find a really great one with built-in lights and speakers to frighten your guests with flashy eyes and a spooky voice.
All in all, you need to take care of many details to be well-prepared for Halloween. But all the fun you get eventually is definitely worth your efforts!