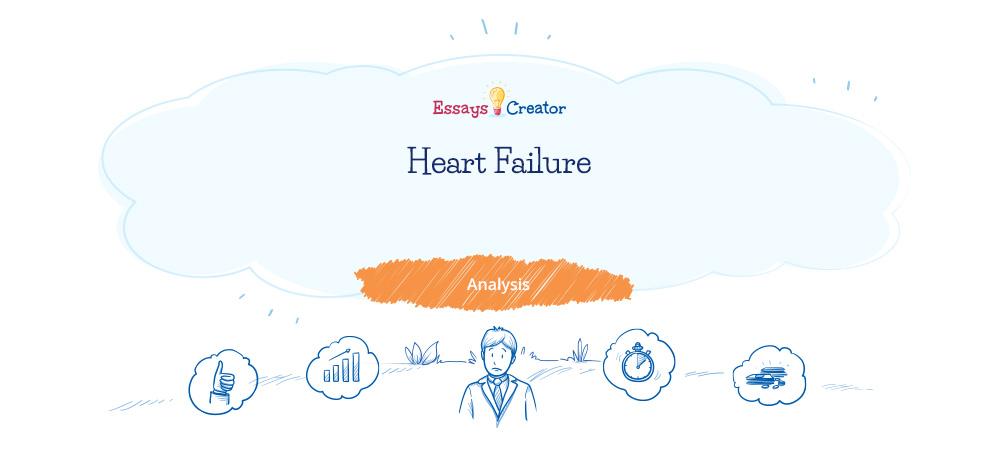 Heart Failure Free Essay
When a person has heart failure, it means that his/her heart's pumping power is weak. The blood circulates at a slower rate and the pressure in this organ increases. The heart is forced to respond to the demands of blood circulation, and its muscles become weak. Moreover, the kidney may respond by making the body retain fluid and salt. This paper aims at providing the approach to care, treatment plan, and the method for educating CHF patients and their family members.
Congestive heart failure is a chronic illness that is prevalent among the elderly like the 76-year-old Mr. P (Fung, 2009). Despite the recommended counseling and medical advice, some patients do not comply fully to improve their condition. For instance, Mr. P has difficulty maintaining dietary restrictions and managing his polypharmacy (Redman, 2007). Therefore, there is a need to develop an approach to care to maintain and improve his health status and prevent regular readmission to the hospital. It should include social support systems, educating the patient and his family concerning diet, medication, and exercise, and a close medical follow-up (Rice, 2006).
Order your Case Study help today!
Ideal care is an integrated approach that facilitates the management and promotes patient compliance to treatment. For nurses, it is critical to carry out counseling and education of patients to help them in eliminating feelings of low self-esteem and lack of self-worth (Rice, 2006). In this case, individuals with serious psychiatric problems such as depression should be referred for psychiatric consultations. The nurse should establish any cases of major side effects and discontinue the treatment when appropriate. An approach to CHF care also involves considering other aspects such as the adequacy of social, emotional, and financial support (Redman, 2007). It thus requires the nurse to make regular follow-ups to ensure that home-based care is provided adequately. Remarkably, education and counseling of patients are essential aspects of patient care that promote clinical stability and positive outcomes (Fung, 2009).
The goals of treatment include adherence to guidelines to improve and support care once the recommended therapy has been maximized. However, the specific approach depends on the underlying cause of heart failure (Rice, 2006). One of the measures includes restricting fluid and salt intake. Diuretic medicines like Lasix and Bumex may be prescribed in these cases. The treatment aims at increasing the efficiency of the heartbeat; therefore, medicines to decrease systematic resistance are often used with other drugs. In addition, beta-blockers will help in increasing cardiac output and controlling symptoms (Redman, 2007). However, the treatment plan for CHF and cardiomyopathy also requires individual self-care. It involves maintaining healthy practices such as physical exercise, quitting smoking, losing excess weight, and avoiding high-cholesterol foods (Fung, 2009).
Lack of systematic monitoring of CHF patients after hospital discharge can adversely affect the management of this condition. Therefore, an interdisciplinary educational plan for both the patient and family members is recommended (Rice, 2006). It is a process that involves scheduling educational meetings and providing home-based nursing interventions. In addition, a nurse-monitored program will help to educate the patient on the need to closely follow his treatment. A home-based education system will help the family members and caregivers to ensure that the CHF patients maintain adhere to medical and dietary therapy guidelines (Fung, 2009). Moreover, education programs and individual sessions led by a clinical specialist will help in reducing stress-related conditions (Rice, 2006). For instance, instead of Mr. P being determined to improve his health, he has become despondent and wishes for his death. A consistent and regular contact of the patient with a specified team member experienced in CHF and cardiomyopathy management will help in better medical compliance and lifestyle modifications (Redman, 2007).
The family members provide a substantial portion of the informal care that the patient requires. The actions of nurses to promote health teaching plans can enable patients with CHF to improve self-care. It will promote self-care to monitor daily weight, restrict the intake of fluids and sodium, maintain the recommended medication, and monitor signs and symptoms of congenital heart failure and cardiomyopathy. Besides, educational booklets, videos, and computer programs are teaching aids that help to increase the understanding of CHF conditions (Rice, 2006).
Another alternative to providing a teaching plan is a frequent teaching scheme. In this case, the nurse draws a table with the patients' names, medication schedule, dosage, and side effects (Rice, 2006). Consequently, it will be easy to handle challenges facing the supportive family members like confusion in dosages and compliance with instructions. Moreover, in this table, the caregivers will fill in the details on the progress of the patient such as respective doses, weight control, and suggestion for mild activities (Redman, 2007).
In conclusion, the approach to care for CHF includes social support systems, patient education concerning diet, medication, and exercise, and a close medical follow-up that will help in reducing hospital readmission. Moreover, the treatment includes restricting fluid and salt intake and taking medicines to decrease systematic resistance. A home-based education system will help the family members and caregivers to ensure that the CHF patients maintain guidelines such as medication use, salt restrictions, and symptom management.
Other essays