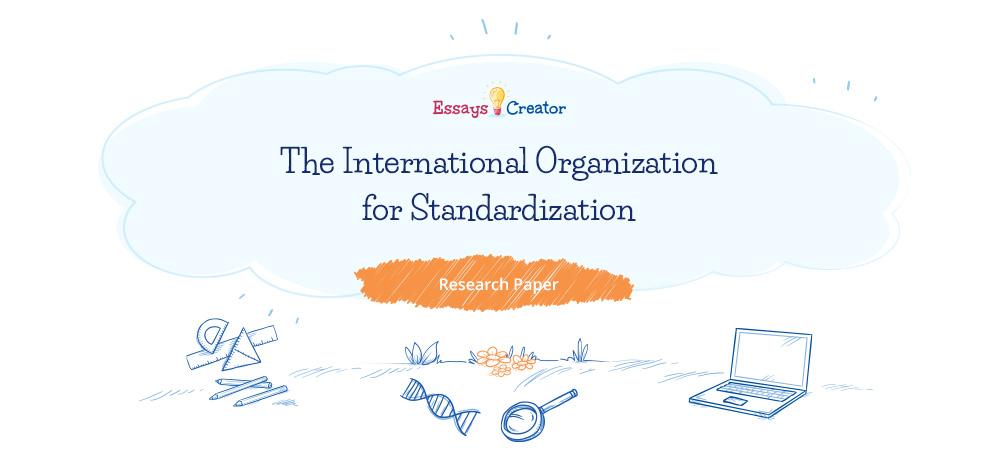 The International Organization for Standardization Free Essay
The International Organization for Standardization (ISO) is the largest global developer of international standards. It helps different countries to exchange goods and services around the world. ISO International Standards guarantee that goods and services fit for their purpose, are of good quality, are safe, and reliable. At the same time, companies have access to new markets. International standardization encourages free and fair global trade. ISO International Standards implement new strategic tools into the business that allows reducing the costs of commodities and increasing productivity by minimizing waste and errors.
To stay competitive in the global market, businesses have to be the best and guarantee the high quality of provided goods and services. Since quality became very popular, and one of the most important issues around the world, ISO 9000 has become an outstanding international quality standard. It represents a set of standards that establish, define and support an effective quality assurance system. This series of standards serves many different manufacturing and service industries around the globe as a guide to quality goods, services, and management. At the same time, the standards provide customers with some extra portion of assurance that the company which supplies goods promotes high quality.
Order your Research Paper help today!
ISO 9000 helps a company to save money, control the quality, and meet the customers' expectations. To achieve the greatest results, a company can apply these standards to operation management, monitoring, product research, design, development, and consumer-related process. As a result, a company may achieve its main goals: productivity boost, a great market share, minimizing costs and expenses, and improving communication throughout the company.
ISO 9000 had evolved and underwent certain revisions. In 2000, as the concept of process effectiveness was introduced, the ISO 9000 standards experienced another modification. The central purpose of the quality management system was proclaimed to satisfy a customer by meeting his expectations. Philosophy of the quality management standards experienced the most fundamental changes, focusing on ensuring that the quality system results in a quality outcome for the customer. The emphasis was also placed on continual improvement. After certain revisions, the ISO 9000 standards were reduced to five major sections: management responsibility, quality management system, resource management, product realization, measurement, analysis, and improvement (Self & Roche, 2012).
Thus, the main quality management principles of ISO 9000:2000 are to put a focus on customers, involve people, provide leadership, take a systems approach, use a process approach, encourage continual improvement, get the facts before deciding, and work with suppliers. A company must encourage its employees to use their ability, skills, and knowledge in meeting desired results. Leaders must also encourage people to achieve the common objectives and goals of the company they work for. An effective process approach and a well-organized system of interrelated processes will drive business performance. Every decision should be based on factual information. Finally, companies must have a good working relationship with their suppliers to enhance customer value. In addition, the producers must be involved in internal quality audits, the contract review, document and data control, the design control, process control, purchasing, inspection and testing, corrective action, control of the non-conforming product, handling, packaging, and delivery, storage, training, and statistical techniques.
Science quality control and quality guarantee are very important, abovementioned principles are aimed to improve the organizational performance of the company, develop more efficient and effective processes, and achieve success in the market. The ISO 9000 is an international consensus on successful practices in the quality management system. As a fact, certain investments take time and money to be done, but in the end, there are benefits. Meeting the quality management system standards can make a company competitive in the global market.
Other essays