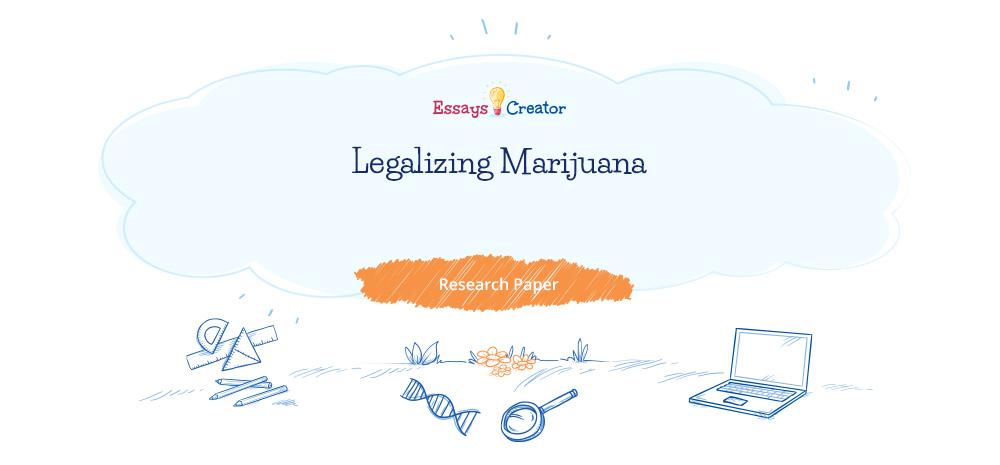 Many nations prohibit the possession and use of marijuana and make it illegal. Its legalization in the U.S. states has raised concerns of many scholars. Cannabis legalizing has an adverse effect on the behavior of individuals who smoke it. People may suffer from a slow judgment and reaction abilities, changes in mood and behavior, as well as have difficulty in perceiving events. The regular use of cannabis during adolescence is of a high concern. An analysis of the study shows that marijuana legalization has a substantial influence on the health conditions of a person who uses it. In particular, it increases the level of addiction, affects the driving capacity of an individual, leads to abnormal brain development and the occurrence of mental illnesses.
Risk of Addiction
Long-term drug use may lead to addiction. Scholars state that more than 9% of persons who use marijuana may become addicted to it (Volkow et al., 2014). The percentage accounts for nearly one in six individuals who start smoking it as adolescences and from about 25% to 50% for those who consume it daily (Volkow et al., 2014). The regular consumption of cannabis predicts a high risk of addiction to this drug and increases the risk of using other illegal drugs (Volkow et al., 2014). Individuals who start using hashish during their adolescence are from two to four times more likely to face the dependence in two years after the first use than adults (Volkow et al., 2014). Its availability might also affect teenagers. For instance, those people who have tried cannabis are seven times more likely to smoke it than those who have not used it (Joffe et al., 2004). Individuals who say that the drug is easy to get are about 2.5 times more likely to use it than those who report that it is difficult to obtain (Joffe et al., 2004). As a result, cannabis use may lead to addiction and impair the normal functioning of a body.
Abnormal Brain Development
Adults who smoked cannabis during their adolescence have damaged neural connectivity in brain regions. It leads to abnormal mind development. Sanders (2014) argues, "When a person tokes, eats or vapes cannabis, a wave of THC, or tetrahydrocannabinol, washes into the brain" (para. 11). In addition, marijuana impairs short-time memory and the ability to process data (Sanders, 2014). The outcomes of cannabis use involve impaired short-term memory, low level of concentration, as well as difficulty with problem solving (Ammerman et al., 2015). The adverse impact of the drug use on the functional connectivity of the brain is evident when addition begins during the adolescence period or young adulthood (Volkow et al., 2014). The evidence explains the link between the consumption of marijuana from adolescence into adulthood and a substantial decline in intelligence quotient or the occurrence of mental diseases.
Mental Illnesses and the Influence on Driving Capacity
Cannabis consumption may also lead to the occurrence of mental illnesses. The use of cannabis in adolescence may affect addictive behavior in adulthood. Its use refers to a high level of depression and anxiety (Volkow et al., 2014). It is also associated with psychosis including schizophrenia (Volkow et al., 2014). The disease usually occurs in individuals with previous genetic vulnerability. Immediate and long-term use of marijuana impairs driving abilities. According to Volkow, Baler, Compton, and Weiss (2014), marijuana smoking and blood THC levels that range from two to five have a direct relation to driving impairment. Marijuana accounts for approximately 2.5% of traffic deaths while alcohol accounts for 29% (Hall, 2014). Cannabis abuse also exacerbates diseases in patients who suffer from schizophrenia and affects their driving abilities.
However, the proponents of marijuana legalization state that the policy would bring positive results for medicine and the national economy. A number of local governmental agencies have decriminalized the ownership of cannabis for recreational use by adults through the reduction of penalties to offenders (Joffe et al., 2004). Researchers points to the fact that the drug may treat a range of medical symptoms. The perspective helped to alter the legal status of marijuana (Joffe et al., 2004). Some proponents of the legalization of cannabis claim that it is safer than alcohol. In addition, they state that a high level of marijuana abuse "might have a positive effect if some adolescents switched from alcohol to marijuana" (Joffe et al., 2004). However, high rate of marijuana use by teenagers may lead to an increased alcohol addiction. In addition, the risk linked to the consumption of alcohol in combination with cannabis is larger than the one related to the use of either drug separately (Volkow et al., 2014). As a result, the legalization of marijuana leads to adverse consequences for its users.
Conclusion
The findings of the study reveal that marijuana legalization has a substantial effect on the health conditions of a person who uses it. The consumption of cannabis may result in addiction and impaired development of the brain. During intoxication, the drug may impair the work of cognitive functions, mainly the perception of time, coordination, or memory. These effects may result in negative consequences, including motor-vehicle accidents. Regular marijuana smoking during adolescence may lead to long-lasting alternations in brain functioning, which can negatively influence educational, social, as well as professional achievements. As a result, governmental agencies and organizations should develop effective and efficient control measures aimed at preventing the advertising of cannabis to young individuals and decrease the level of its use.
Related essays