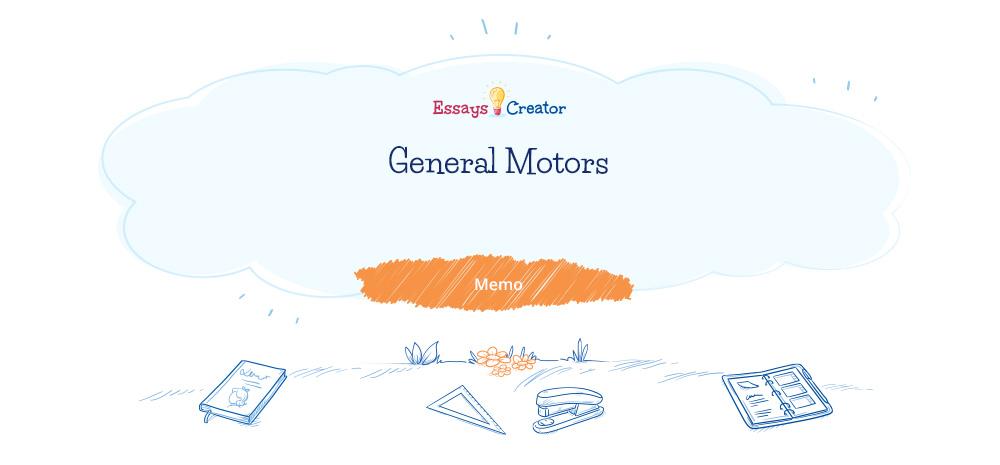 Subject: GENERAL MOTORS EQUAL EMPLOYMENT POLICIES
General Motors employee relations policies are commendable and better compared to those of competitors. Over the years, the company has reviewed its employment policies to ensure minorities and disadvantaged groups have equal chances. The new policies apply to all groups including General Motors suppliers, agent and employees. Women occupy one-third of the managerial seats at General Motors. General Motors should implement several policies as required by the law. To achieve equality at the workplace, General Motors must ensure equal employment opportunities for all groups including women and racial minority such as LGBT. Second, General Motors must promote professional development of the minority groups to ensure they qualify for workplace promotions and other benefits. Third, General Motors should promote a workplace culture that accepts diverse groups such as LGBT and prevents any form of discrimination by the management of fellow employees. The Law requires equal treatment of all groups regardless of their unique characteristics whether sexual, cultural or religious.
Measures to Prevent Illegal Discrimination
General Motors should take several measures to avoid illegal discrimination of minority and other disadvantaged groups in the workplace. First, adopt a workplace culture that accepts and offers equal standards to diverse and unique groups such as LGBT. Second, ensure gender equality in employment and also promotions. Ensuring equal opportunities requires that the company promotes professional development mainly for Women and minor ethnic groups such as Asian, Hispanics, veterans, disabilities and Vietnamese. Third, General Motors must open up communication channels and create a system that promotes open upward and downward communication. In the absence of open communication channels minority and disadvantaged groups are unable to express opinions or complain about discrimination in the office. General Motors must create a company culture where employees can complain and receive constructive feedback without the fear of victimization by management.
Order your Memo Papers today!
Related essays