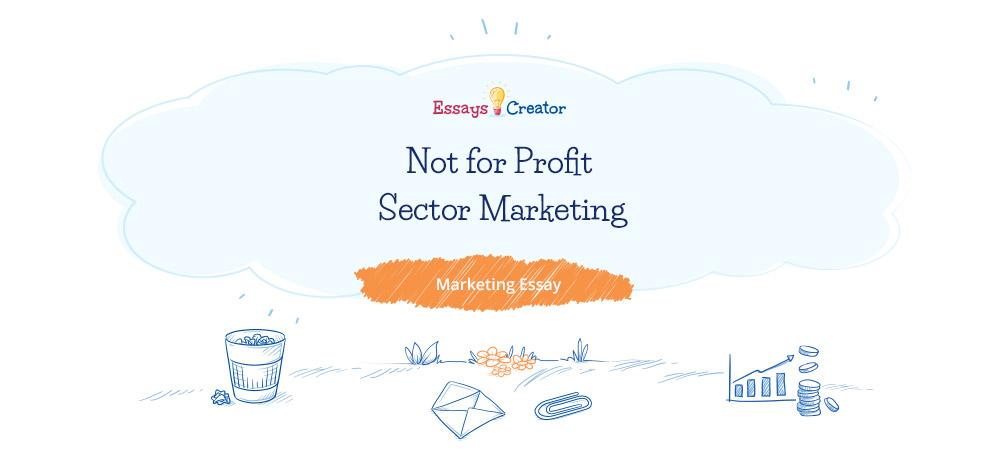 Introduction
In the work below, we are researching a marketing mix and a target market for Not-For-Profit program of Meal Exchange organization named "Campus Food Systems Project." Marketing mix is a marketing tool that determines price, place, and promotion and product strategies for a specified item. A target market is a defined group of customers on whom business focuses its marketing strategies to sell a product.
The main goal of "Campus Food Systems Project" is to create healthy, sustainable, and locally concentrated food systems on campuses all over the Canada. Meal Exchange builds hopes that campuses collectives and students help them to build healthy, strong and local food systems across Canada. Therefore, the prior target market of this project is college students, faculty members, campus staff, administration members, and food services providers all over Canada. Students are main power and play significant role in "Campus Food System Project". They are core participants of the program and help to improve campus food systems in Canada. If students all over the Canada decide to make food service more sustainable in the campuses then foodservice providers, colleges, and universities will have to provide it. Therefore, students should understand that, with the help of faculty members and food services providers, they can help make improvements into the food systems.
1. Product
A product is a tangible or intangible item that produced to satisfy the demands of customers. According to Kolb (2008), a product of non-for-profit organization usually is an intangible asset. In case of Meal Exchange, the company's products are the programs that it adopts. One of these products is "Campus Food Systems Project" that we are evaluating. With the help of this project, Meal Exchange is trying to implement healthy local food systems in Canada. Unfortunately, campus communities do not always participate in food systems improvement. Therefore, a company addresses this issue by showing that participation in the program helps to eat healthier food.
Throughout two initiatives the company delivers its product to a target market. Meal Exchange company provides "Students for Good Food for All" initiative to involve more students into the improvement of food quality. The main goal of this initiative is to supply students with all necessary knowledge, tools, and support about their "Campus Food Systems Project". Meal Exchange cooperates with Community Food Centers that offers free spaces where anybody who wants to can come and share ideas about good food. All students can participate in activity of Community Food Centers by volunteering for Food Centers, participating in events that promote awareness of healthy and sustainable food systems, and applying model of effective food systems to campus with the help of Food Centers' experience and support.
Second initiative that helps Meal Exchange to improve food systems in campuses is called "Campus Garden Working Group". With the help of this initiative, students can raise food on the campus gardens, connect with nature, learn important life skills, and protect environment. Meal Exchange is aiming to help every campus to create own garden and support colleges with the help of online support.
These two initiatives are effective ways to deliver main message to a target market. However, there is a lack of on-campus events that can help get more participants to "Campus Food Systems Project" in campuses directly. In this case, Meal Exchange organization should organize free educative events on the level of every campus to increase awareness among students. It can be seminars, course of lectures, newsletters, webinars, or even theatrical performances. Everything can raise awareness about sustainable food system directly in the classroom. Additionally, it is important to develop initiative that can engage local food services providers to participate in Food System Project.
2. Promotion
Promotion consists of communicational methods that help marketers to deliver information customers. Meal Exchange organizations developed effective system of "Campus Food Systems Project" promotion on national, campus and local community level. With the help of coordinators on each campus, organization encourages student's engagement in the project. On the national level, organization promotes project with the help of collaboration with Canadian Advisory Committee, Canadian Association of Food Studies, and food service providers.
To make a promotional strategy of the project more effective, organization should make its presence on social media websites more active (Levinson, Adkins, & Forbes, 2010). As young target audience of the organization are actively using different social media applications as a source of communication and news delivery, Meal Exchange should create and develop accounts on such influential social media websites as YouTube, Instagram, and Tumblr. It will help to increase young target market and deliver news about the projects more effectively (McLeish, 2010.)
3. Place
In the marketing mix, place presupposes a comfortable location for customers to access the product. As for the placement strategy of the Food System project, Meal Exchange Company created website where student can find all necessary information about the project. Also, organization has two program managers that can give all necessary details via phone or via email. Additionally, effective system of coordinators in 12 campuses across Canada maintain the availability of the information about the project.
In order to improve placement strategy of the organization, it is important to create around the clock online and phone support for the participants. In such way, anyone who has questions about food systems can ask about it while sitting at home or going to classes.
Unfortunately, there is only one physical office of Meal Exchange organization that is situated in Ontario. An organization should open more offices across Canada to maintain effective and fast communication with program participants on the local level.
4.Price
Price contains the amount of money that customer is ready to pay for a product. Price strategy of the Meal Exchange organization for the Food System Project aims to achieve social and emotional cost of its projects rather monetary cost. The company is able to develop Food System Project with the help of list of financial sponsors. There are nearly 14 financial sponsors of the organization from all over the world that helps to build healthy food systems in Canada.
However, there are only two non-profit partners that help Meal Exchange to extend its programs on the national level. An organization should find ways to increase the amount of partners in Canada by engaging volunteers, like-minded organizations. Moreover, organization can find partners in new not related to food systems area. There are a lot of non-profit organizations that are ready to expand their field of work.
To sum up, Food System Project program is applying effective 4 P' tactics on the market of non-profit organizations. For the product marketing, organization have developed two strong initiatives that engage target customers effectively (students mainly). Organization is represented physically and online and promotes the Food System Project with the help of on-campus coordinators in twelve campuses. There are a lot of financial supporters that help company to put into practice every program.
Related essays