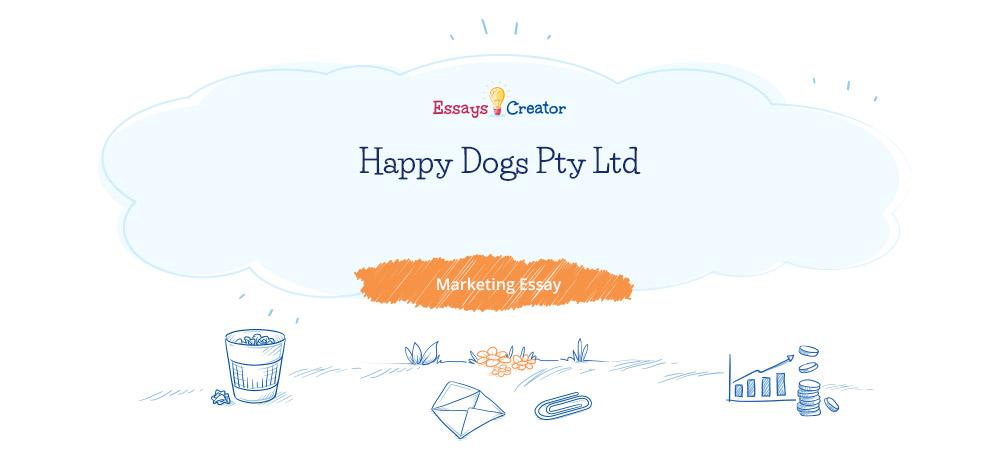 Introduction
The current training plan is related to Happy Dogs Company and its business peculiarities. This training plan intends to provide the employees with required knowledge and skills necessary for raising organizational performance and productivity. Moreover, this training plan analyzes the received results to determine the level of the fulfilment of the training objectives.
Training Objectives
Training Need: Induction to the Company
Effective induction of new employees helps to learn about the organization in a short time, fosters commitment, job satisfaction, and retention. The training needs mainly target knowledge or cognitive change. However, building commitment and knowledge on the way the company operates may also result in affective and behavioural change. Thus, the induction may touch upon a combination of cognition, affective, and behavioural change.
The following objectives have been established for this plan:
Identify where you fit in the organisation's structure. Knowledge of the company's history and organisation's structure will build a sense of belonging and commitment to the company.
Locate the mission and goals of the company. Knowing the company's mission, corporate strategic goals, and business unit goals, and referring to them when needed will give you clarity of purpose and a sense of the company's direction.
State the services offered by the company. Identifying and being able to state the services offered by the company in order to advice clients can lead to increased business opportunities for the company.
State three key reasons why clients choose Happy Dogs. Recognising and stating at least three key reasons why clients choose Happy Dogs will help to build client satisfaction and present a professional approach to clients.
Identify three key expectations of the company which would make a success at Happy Dogs. Knowing and being able to state at least three key company expectations will help one to achieve success and guidance in his or her career and contribution to the company.
The Organizational Context
Happy Dogs Pty Ltd
Company History and Structure
Happy Dogs is a Tasmanian Company. The company was established in Hobart in 1997 by Robert Fairweather. It was initially started to provide dog walking services for busy executives. Since then, the company has expanded, and today it has three business units:
Dog-walking services;
Daycare;
Wellness services (The Happy Dog Training Co. 2015).
These services are now provided to the entire community.
Company Mission
One can find the company mission on their website www.happydogs.com.au.
In brief it states that:
Commitment to our customers is to deliver exceptional services.
We offer solutions for keeping dogs happy.
Dogs' owners can relax knowing that when their dogs are in our care, they are in safe place, supervised and are enjoying the best possible quality of life.
Corporate Strategic Goals
Corporate strategic goals are what the company is planning or wanting to achieve in the next five years. At this moment, the company has two main goals. Firstly, Happy Dogs wants to continue with the growth strategy by establishing two new Happy Dog Daycare centres in Hobart. Secondly, the company wants to diversify the business by establishing Happy Dog Wellness Services as a new business unit.
Business Unit Goals
Talking about business unit goals, it is important to mention that Happy Dog Daycare business unit will continue to provide highly tailored and specialised services through its centres, and by identifying new market opportunities in which the company can pursue first mover advantages by developing new and highly original dog minding services. Dog walking services will pursue new opportunities related to in-home dog care, including in-home pet minding and dog-walking services for elderly and infirm people. Lastly, the Wellness Services will provide a suite of wellness programs for dogs primarily aimed at overweight dogs (The Happy Dog Training Co. 2015).
Services Offered by the Company
The company offers three services to its clients which include dog walking, day care, and wellness services.
The Dog-Walking Services
The company has a team of 30 mobile dog walkers who come to their clients' homes, take their dogs out for a walk and return them to the client's homes across Hobart. The company also has a business manager and a booking coordinator. Clients can make bookings over the phone or the internet, and the booking coordinator allocates these bookings to the dog walkers. A dog walker will operate from home and use a mobile application to record details of the client bookings. Dog walkers are provided with training and resources like tennis balls, toys, uniforms, and waster bags.
Daycare Centre
It is located at Kingston and operates 7 days a week. On most days, the company has 20-25 dogs booked in, but it can accommodate a maximum of 30 dogs. The clients either pay an hourly, daily or weekly rate. The facilities of the centre include: an indoor play area, an exercising area, an outdoor play field, a dog lounge, and a grooming room. The centre employs 15 staff which includes 10 carers, a centre co-ordinator, and administrative assistant, a dog groomer, a vet nurse and a part-time facilities manager (The Happy Dog Training Co. 2015).
Happy Dog Wellness Services
The company provides wellness programs to help overweight dogs lose weight based on the dog's age, breed, weight, and build. This business unit is run by Penny Redwood, an experienced vet, who specialises in dogs' health and nutrition.
Reasons why Clients Choose Happy Dogs
Happy Dogs is one of the most popular dogs' service because of several main reasons. Firstly, the company is always on time. For example, if the client has booked in for a dog walk at 4pm, as a result, everything turns up on time. Secondly, the company gives them value for money – by that, it means if they have booked for an hour they get an hour. They do not appreciate if a dog walker was back say in 45 or 50 minutes instead of taking the entire hour. Thirdly, dog walkers and other workers are kind to the dogs and treat them with respect, consequently, the clients do appreciate it. Fourthly, as most of the clients are busy executives, they may expect service at very short notice. The company offers this service which sets it apart from the competition. If a client is happy with a dog walker's service, they usually want the same person to care for their dog. Happy Dogs can provide this service to the clients better than its competitors.
Company Expectations
Since the clients of Happy Dogs want the employee staff to be on time, the company expects them to be there on time. The reputation of the company and the clients' satisfaction highly depend on this. If the employee is sick or unable to attend work, he or she should let his or her partner or the office know in advance. This will help with collaboration and will enable the company make alternate arrangements. Moreover, the worker should ensure full use of the time. If a client has booked for an hour, they should get an hour's worth of value. He should not return their dogs, for example, in 45 or 50 minutes. The dogs should be treated as ones' own. The company's employees' and dogs' safety are very important (The Happy Dog Training Co. 2015).
The Learners
This training plan is suitable for the group that has the following learning characteristics: kinaesthetic, auditory, and visual (Beebe, Mottet & Roach 2013).
Visual learners better gain and receive the new information when they see it. Consequently, they should be provided with cards, books, presentations, and other visual means. Visual learners better remember pictures, shapes, and objects. Visualization skills can be developed through multi-sensory learning (Beebe, Mottet & Roach 2013).
Auditory learners need to hear to understand the received information. As a result, reading aloud is one of the ways of teaching them. Auditory skills can be developed through listening of tape records.
As to kinaesthetic learners, they are physically active. They learn by doing something. As a result, they need more practice. Kinaesthetic skills demand the immediate acting. Happy Dogs will be more successful if its employees' team includes the learners of three groups.
The Learning Activities and Materials
To achieve the intended learning outcomes, it is crucial to provide the learning activities and materials. First of all, the training should be conducted in Blackboard Collaborate room. Secondly, the learning should be accompanied by Power Pont Presentation slides. Visual learners should be provided with diagrams, flowcharts, and mind maps in the bright colours for better perception. Auditory learners need tape records, audio records, and aloud explanation (Gibb 2011). Consequently, a trainer is a must for them. If visual learners can be taught via online programs, auditory learners will demand a trainer. Kinaesthetic learners should become the active participants of the training programs. As a result, they demand special creative tasks for doing. For example, they can become the first practisers. The training activities should be adapted to the kind of learner and his/her abilities, skills, and knowledge (Saks & Belcourt 2006).
The learning activities should include reading, writing, listening, and speaking. It is obligatory to make the learning process strategic as the learners can become the part of the employee staff. Moreover, the learning process should be conducted in a creative way, as furthermore, the employees should do their own projects (Armstrong 2001).
The learning materials should include books, mind map, graphs, diagrams, and experience of the similar companies. To help the learners to achieve their learning objectives, one should conduct different seminars and conferences where learners can get the theoretical material and then apply it practically (Stone 2013). Moreover, one should conduct opinion surveys in order to measure the effectiveness of the training. Organizational training can be done with the help of experience, training programs, work interaction, and experimentation within the organization (Berman et al. 2010). Providing extra skills to learners increases productivity and safety, and leads to job satisfaction as extra skills better corporate performance (Tyler 2013).
It is important to provide learning activities and materials to correspond learners' needs. As a result, learners' needs should be prioritized to allocate the resources of trainers, order training activities, and schedule time (Werner & De Simone 2012).
The learning activities and materials should be chosen according to cognitive, behavioural, and affective abilities of learners (Gibb 2011). Consequently, it is obligatory to conduct observations, interview, and surveys among learners.
The Learning Evaluation Mechanism
The evaluation process should be dynamic and objective. The evaluation plan includes such steps as:
Reaction. One should estimate learners' reaction on the received information. Consequently, they should express their opinions and even suggestions on how to better the company. It is necessary to reveal how employees are going to use it in their real practice and life (Agarwala 2003).
Learning. At this step, the key point is to determine the skills and knowledge received during the courses (Barrick & Zimmerman 2009). One can question them after fulfillment of the objective.

One suggests the following questions:

Which business unit do you come under?

Expected reply: Dog Walking Services

If you needed to refer to the company's mission, corporate or business unit goals where would you find them?

Expected reply: At the company's website www.happydogs.com.au

Can you please state the three services offered by the company?

Expected reply: Dog walking and Daycare services, Wellness services

Name please three reasons why clients choose Happy Dogs?

Expected reply: We are always on time, treat dogs with respect, and give value for money.

Name please three expectations of the company?

Expected reply: Be on time, treat client's dogs as your own, Safety is important.
If the learning is effective, employees can perform new projects and implement their ideas. One can organize also group discussions to define who the best learner is.
Behaviour. This stage of the evaluation plan presupposes determining of the numerical and analytical knowledge and skills. Besides, this step helps to identify the attitudes of learners to what they are doing and their behaviour in the certain circumstances. Learners should be able to resolve cases that presuppose creativity, strategic thinking and dynamics of thoughts (Beardwell 2001).
Result. At this stage, the trainers will receive the results from the training and learning courses, its analysis and discussion. One should also evaluate the effectiveness of the involvement of learners in training.
The training will be conducted on September, 14th in collaborate online room.
Related essays