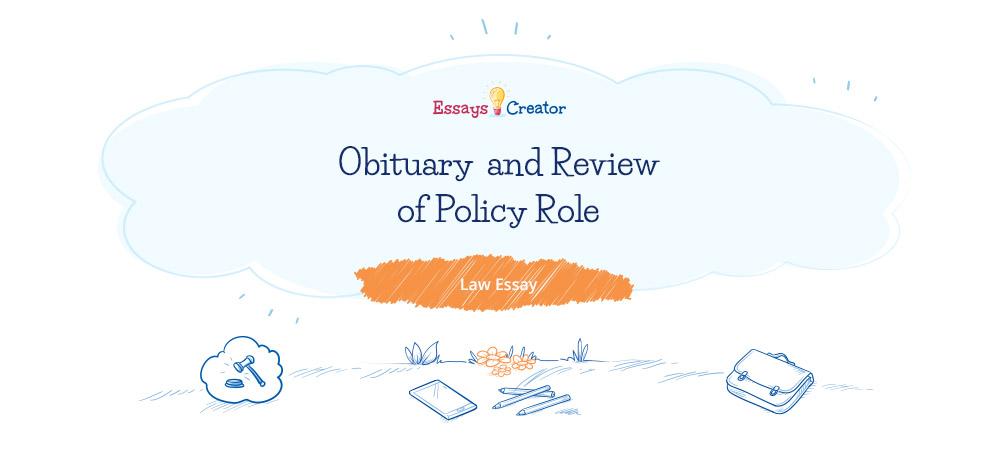 Review of Policy Rule
Rule 20 Tampering with Fire Safety Equipment and Rule 25: Violations of Published University Regulations or Policies
The term tampering refers to interfering with something with intent to cause damage or make unauthorised alterations. Interference can be intentional meaning an act is committed deliberately, purposefully, or wilfully. Doing something carelessly means doing it negligently while recklessness entails thoughtlessness. Therefore, when the university indicates in its policy that tampering with its safety equipment in any form, violators need to know that they will become responsible for their actions should a fire occur.
Any person who wilfully tampers with or breaks fire equipment such as a fire alarm, fire suppression systems, fire doors, and automatic sprinklers becomes guilty of a misdemeanour. Fire suppression systems were installed at the university's dormitory corridors, academic and administrative buildings, laboratories, and food courts. They were tested annually to ensure that they function properly in the event of a fire breaking out.
The fire doors at the University are there to help stop the spreading of fire from one area to another. Fire doors along the corridors were designed in a manner that enables them to withstand fire for a longer period of time than the doors which lead to individual rooms. Automatic fire alarm systems have also been installed in many of the university's buildings. When a smoke detector, heat detector or a sprinkler system is activated, a building fire alarm is also initiated. Therefore, all personnel within the university are required to evacuate the premises. This may inconvenience those who were attending lectures and the on-going scientific and technological projects in various laboratories. It is important to acknowledge that the university spends a lot of financial resources on purchasing of this equipment. Therefore, when Binghamton University considers its residence halls as smoke-free buildings, then the implication is that it is striving to ensure safety of the buildings' occupants and the equipment that has been installed.
Every kind of smoking, like the use of hookah, e-hookah, and e-cigarette devices are prohibited. Therefore, when I smoked inside the dormitory hall, I committed a serious violation of the regulation and policy number 20. Besides, the policy requires that both visitors and residents who wish to smoke should be at least 25 feet away from any of the university's buildings. Smoking inside the dormitory was a violation of this requirement. Smoking at some distance from any of the university's buildings minimizes the chances of fire and burning any of the property around.
Regulations and policies have to be adhered to, because they guide the day-to-interactions between the university and its members. Violating the policy or regulations is the same as violating the constitution of the university. It can amount to administrative and legal action, regardless of whether one is a student, a staff member or a visitor. It is apparent that the violation in question could be considered intentional failure to follow emergency procedures because the culprit is aware of the rule 20. It is applicable even if the student did not know that it is unallowed to smoke in the dormitory halls. Still, he could be liable for negligence because as a member of the University community, he was expected to have read all the rules and regulations. There are well stipulated rules that govern living together with others and conduct in the university.
The policy is to enhance safety of all the members and the property of Binghamton University. Students go to the university to study and not risk others' lives. It is the responsibility of any university to ensure that everyone within its premises remains safe. Safety is guaranteed through safety devices that the university has installed. Safety is also provided through measures that minimize the possibility of hazards. For instance, the university stipulated that smoking zones have to be located 25 feet away from any of the buildings. The argument can be that at that distance, unless very inflammable fire, chances of fire catching any of the buildings is significantly reduced. Also, when the university prohibits smoking inside any of the buildings, it has to be appreciated that, laboratories, for instance, have highly inflammable gases that may catch fire at any moment. Thus, the restrictive measures only serve to ensure that the university remains a safe place to be in.
If the policy did not exist, it is very likely that the lives of the university community members would be at high risk. People would be smoking within and inside the university buildings. Fire outbreaks have led to deaths of a tremendous amount of people in different parts of the world. Besides, the university would not be a good environment to live in because of the pollution. Smoking pollutes the environment while the harmful gases from the cigarettes are likely to cause diseases such as cancer. Universities are centres where solutions to the problems bedevilling the society need to be found. They should not turn into places for creating miseries such as unwarranted deaths to the people through actions that could be easily avoided. Negligent on the part of the University community arising from the lack of regulations or policy could be very costly. The administration would be using a lot of finances every now and again to repair buildings and fire equipment destroyed by infernos.
Obituary
Wu Tong, age 25, died at the Binghamton University Teaching and Referral Hospital in Binghamton, on Monday, February 23, 2015. The cause of death was a fire that burnt down his university dormitory. Wu was smoking in the dormitory when suddenly ashes from the cigarette he was smoking fell on his suitcase. He did not notice that the ash on the suitcase, and Wu decided to have an afternoon nap. However, he was awoken shortly afterwards because of the heat and smoke that had engulfed his room. Unfortunately, the fire had already spread, but from the shouts and pleas for help that he made, the university's fire department was alerted and fellow students also offered the necessary support and eventually the fire was put out. Wu Tong was rescued and taken to the university's teaching and referral hospital, where it became clear that fire caused severe body burns. Thus, he was admitted at the high dependency unit where he died four days later as doctors tried to stabilize his condition.
Born July 27, 1990, in Guangzhou, China, to Sarah Tong and Jamin Tong, he was an undergraduate student at the Binghamton University pursuing a degree in Fashion and Design. The second-born in a family of three, Wu began to show interest in fashion and design when he was seven years old. He used to cut pieces of clothes and papers to make eye-catching products. His interest in the area grew when he joined high school, where he studied subjects such as design. Therefore, it was easier for him to choose the course when he joined the university.
At the university, Wu took part in numerous activities. Firstly, he will be remembered at the university as an ardent chess player. He represented the university during the competitions and proved to be a valuable team player. Wu will also be remembered as an avid gardener. As an active member of community service, Wu will be remembered for the voluntary work he undertook in his rural community where he planted trees, cleaned a local arboretum, and visited schools to offer encouragement to students. He was an expert swimmer, and he tried out thrice for the country's Olympic team where he narrowly missed qualifying.
Wu was a very ambitious young man who had set his sight on establishing a fashion and design house after finishing his studies. He passionately talked about how he felt the venture could change the fashion industry. He had identified gaps that exist in the current industry and believed that he could adequately fill them. For example, he talked of the Asian fashion and design style that he believed was gaining more attraction. He also believed that the traditional and modern fashion types could be blended to come up with unique designs.
Wu will also be particularly remembered for his quick wit, courage to adventure, as well as the tenaciousness that enabled him to rank high in various endeavours.
Apart from his parents, Wu is survived by siblings and friends. Siblings include Malaine, his sister and Timmon, his brother. His friends were both from the university and outside of the university; they include Joe, Alen, Schwatzer, Tipsy and many more.
Thanks to the staff as well as well as Volunteers at the Minacity Hospice for their help and support.
Order your Law Essay help today!
Related essays