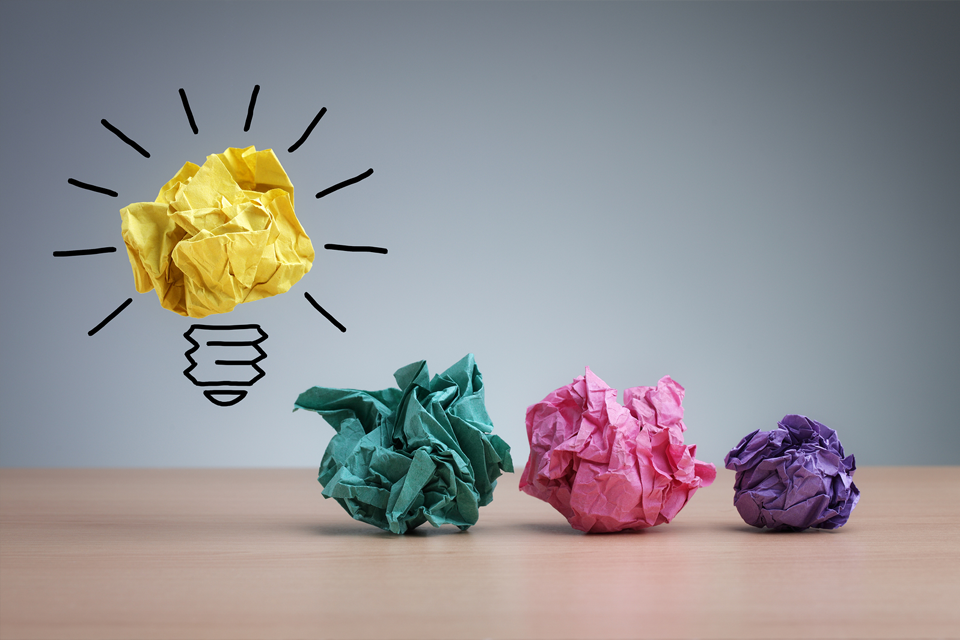 27 February, 2018 Uncategorized
favorite
0
visibility 1
Ways to Find Inspiration for Your Writing
Inspiration is part and parcel of the writing process. Your desire for writing can vanish into thin air if you get stuck in a rut. Actually, it will differ a bit from the writer's block since the latter presumes that you are staring at the blank page unable to compile a sentence. The lack of inspiration often means the lack of ideas. Nonetheless, you can find your muse in the unlikeliest sources.
The list of the ways you can find writing inspiration is presented below. Some of the ways are obvious, namely books, blogs, magazines, and newspapers, so I will not focus your attention on them. Quite the contrary, there are common ways to find inspiration that people sometimes ignore or underestimate. Wish you to find a way, which will work for you, and implement it in the future!
This source tops my list as it is almost impossible for me to work/ write/ chat/ cook without the background music. You have a wide range of choice starting from classic, for instance Mozart, Paganini, or Beethoven, going to indie-rock with Arctic Monkeys, Imagine Dragons, and Coldplay, and finishing with jazz or blues where Louis Armstrong or Muddy Waters will accompany you. Believe me, music will not distract but guide you.
I cannot say that I am superstitious or believe that dreams will reveal the truth about my past or future. It is definitely not. What I do believe in is the person's imagination. The unpredictable twists of the plot, vividness, and the feeling of the other world make our dreams extraordinary. Just keep a diary or simply a piece of paper on your bedside table and note the most memorable moments.
Like it or lump it, poetry is the best source of inspiration due to its elegance, rhythm, style, and stylistic devices. The charming play on words will unequivocally kindle the spark inside of you. Make yourself a cup of tea or coffee, take a bar of chocolate, and derive pleasure from poetry.
Sometimes the easiest way to find an idea for your writing is just to switch off your laptop and go for a stroll. Create a pleasant ambience and explore the nature! Go off the beaten path and explore the pristine nature and its beauty with breathtaking views. You can opt for the path that leads to the heart of the woods - be it a waterfall or just a small lake. Delve into the magical moments of sunrise and sunset allowing the inspiration to kindle in your heart. What is more, devote some time to lazing around the lakes, rivers, rivulets, and springs as running water is one of the things you can observe forever.
It does not matter where you will find them - on the immense expands of the Internet or in the neighborhood, writing groups are a good way to get motivation for the writing. Furthermore, a writing group serves another purpose as well - there you can find support and critique. Ask people who attend the same writing group to proofread and edit your piece of writing and master your skills.
I cannot actually explain to you why the quotes inspire me, but it is the truth. Cutting the long story short, it simply turns something on in my brains and I can compile a nice piece. Try to google "writing quotes" or "quotes for writers" and find out will this way to find inspiration come to your aid or not.
Break yourself of the habits and look at the things from another point of view. If you got used to watching TV in the evening, try reading instead. If you got used to exercising in the morning, change the things and do sports in the evening. Meet the crack of dawn with a cup of tea instead of coffee (or vice versa) and see how it will change your mood.
Despite the fact that this way is perfect for overcoming the writer's block, it works wonders for finding inspiration as well. It offers you ample opportunities to express your thoughts and to get rid of the stuff that is overwhelming your mind. Write in a draft manner, namely without pauses, editing, or second thoughts. Let it flow!
Notwithstanding the fact that many scholars question his authorship, I do consider him to be one the most prominent playwrights who mastered the language till its best. Reading his masterpieces will be difficult for those who are not used to the language of the Bard's time while he implemented the most advanced vocabulary and more stylistic devices than any other writer. Give Shakespeare some credits and indulge yourself in the beauty of language and plots.
Have you ever tried to find writing inspiration in art? It does not mean that you have to visit art galleries or museums each time you got stuck. The focal point is to find an inspiring genre and to choose a wallpaper for your desktop. What concerns me, I am enamored with Ivan Aivazovsky and his marine paintings. The forces of the sea have a significant influence on me, and for this reason, I have chosen "A wonderful trip" (also known as "Nature Forces") which depicts the rivalry between water and air elements and people in a small boat who struggle to outlive it.
The funniest thing in this one is the does not require too much efforts from you. Go to a busy public place (but not an overcrowded one), sit, and watch people. We tend to lead a hectic lifestyle so you will be amazed by the human nature of everyone who surrounds you. There is nothing more inspiring in this world than humanity.
27 February, 2018 Uncategorized
favorite
0
visibility 1